Take A Walk With Me :: Bits Bobs and Musings.
Sometimes I have a bunch of different comments and thoughts about things all over the place that I want to cram into one post.
First and foremost-- this post is about Kahlen from ANTM a few cycles ago. I was flipping through my Teen Vogue and I caught this Chloe ad:
She looks identical to Kahlen. And being as Kahlen was one of my favorites in the history of ANTM ever, I went on a search fervor looking for any place mentioning if Kahlen had been doing a Chloe advertisement. I'm still wondering. Anyone happen to figure out whether it's Kahlen?
I found this
clip on youtube
showing her as a bartender in NYC [who knew she smoked! Then again I would have never expected her as a bartender] so I was still unsure about whether that's her in the ad. Though she gets points taken away for being a smoker, she gets a lot of points for being an animal rights advocate and a vegetarian. ; )
Speaking of America's Next Top Model--- I could have sworn I saw a Miss. Naima Mora on a few pages back posing in an ad for Unionbay. Anyone want to confirm my suspicions?
On a different track, I went to Target when the Paul and Joe collection came out and I have to say it seems like it's very well made-- at least 10 times well-made in comparison to the Tara Jarmon collection. I just hate that the turtle belt is leather though. Out of all the things in Target too. Since otherwise I'd be in love with it.
A few of my up-close favorites (love the owls on the back):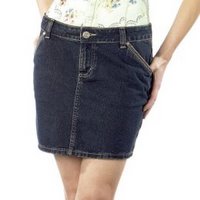 [pictures from target.com]
Here's a bit to chew on though-- I thought these pins were adorable [which they are] but then a reviewer on target.com said they were knockoffs off of a woman named Lea Stein. Being curious, I started researching about Lea Stein and her designs [no rhyme intended]. Sure enough, I found these "celluloid pins" that are quite frankly, exact copies of Lea Stein's designs. What's to say about that, Sophie Albou?

[top pictures from target.com, bottom from decogirl.co.uk]
Through
http://www.worldcollectorsnet.com/magazine/issue29/iss29p3.html
I found that Lea Stein was born in Paris, France and discovered the process of making her pins. One piece could take up to 6 months. From the 60s to the 80s she made pins, earrings, bangles and other accessories. Her work varied from the amusing caricature to the classic gemometric deco style.
The site says that after the company got into financial trouble in the eighties- after 9 years she started making pieces left over at the factory and that she still as of now is coming up with new ideas from her home in France. I don't know how old this article is so I don't know if she's still making them. I suppose if she is though, it is possible that the people at Target/Paul & Joe asked permission or at least ran it by that they were MAKING THE EXACT SAME THING. And that her designs were going to be not only in the pins, but be the basis of half the clothing designs.
Moving along the Paul & Joe quality aspect- even the
magazine insert
for Paul and Joe seemed to be of a better quality paper than the ones for Luella Bartley and Tara Jarmon. Love the ad and color scheme btw.
On my trip there I also noticed these great Issac Mizrahi heels. Nope, no painfully derived skins here. I especially love the plaid ones. In person they're a bit darker and they'd go perfect with dark leggings.
While I was reading the September issue of Teen Vogue with Mischa Barton on the cover [I'm one of the few who never understood the big deal about Mischa Barton] this ad/article caught my eye. It deals with Emma Roberts designing her own bag for Dooney & Bourke. My comment does not have to deal with, "Oh, Another celeb taking a hand at design?" Since I think it's nice that she gets to make a bag. No what I'm commenting on is that the bag is named "The Emma." Now I'm sure that's self-explanatory, but I don't think there are many people who design an item that will name it after themselves-- especially adding a "The" in the front. I mean, I'm just saying that if I ever had the chance to design my own handbag (which like every girl- I have dreamt about) I don't think I would call it, "The Gloria."
Another ad I caught was New York & Company with Grey's Anatomy stars Ellen Pompeo & Patrick Dempsey. I just thought I'd post this up for any other Grey's Anatomy fans who haven't come across it yet. Pompeo looks like a sphynx in that ad almost. [Grey's Anatomy and New York & Company? Who would have figured?]
(click to enlarge)
Personally, for all last season, I find myself no longer sympathizing with Meredeith Grey because of her whole personality etc. : ( One of my favorite parts so far are when Yang has a spoon of yogurt in her mouth and dances [or tries to dance] with Bourke in the kitchen. : )
On another note, some of you may have heard a while ago about the Sophia Kokosalaki, Thakoon, and Vivienne Westwood designing items for Nine West which are coming out later this fall. I saw a few of the items in Teen Vogue (once again-- it was a big issue!) and Sophia Kokosalaki's seems sort of...dissapointing. Especially the tacky looking headband for $95 and the dark plain-looking flats for $195.
On the other hand I can't help falling in love with these detailed rainboots by Thakoon for a better $75. Unfortunately, I probably won't be able to get them because well...by then I'll have become on a constricting college-money-saving plan. -sniff sniff sniff-
I'm really excited about the Abaete for Payless line that'll be coming out though. Stuff seems to look great.
PROJECT RUNWAY. Ah. What to say. Last two episodes. Crazy shit. ==SPOILER== I think Angela has redeemed herself. I think the Macy's version of her winning outfit is terribly ugly in comparison and that is why I think I don't have many good words to say about I.N.C. Also, the latest episode's Audrey Hepburn outfit--- my God! Gr!!!! I love it, can you tell? The little flower things on the bottom made the dress move a bit...stiffly and funky but that's just my opinion. But overall it was an amazing modern twist on Audrey Hepburn.
Now, Bradley. -Sniff- Bradley, Bradley, Bradley. Yeah... It wasn't the best outfit. But then again...he was stuck with Cher, which might not have helped much. I never thought of Cher as a fashion icon for
some reason
. Then again, Bradley seemed a little too lost to win this season's competition anyway.
The new kinda-not-sorta-Keith: Jeffrey. My god! What an ass! Saying that he wished Laura would have a stroke? That's the kind of guy who-- if you remove all of that punk-demeanor-look thing going on, you could only be left saying he's an asshole that everyone hates. Then it wouldn't be "punk-snobbery", it'd just be annoying-guy-snobbery.
Ah, and Michael Knight. I liked him since Day 1. Now I admire him. Actually since before Day 1. Since I saw him at the auditions. My thoughts about him are basically: hip-hop-vibe-guy-creating-crazy-beautiful-clothing. He reminds me a tiny bit of Kanye West and more specifically of this interview with John Mayer & Kanye West [a pair, huh?] who were supposed to be recording Bittersweet which never ever came out.
from
mtv.com
:
Mayer: Well, your world is what you sing about and what you write about, and artists are kind of defined by that. Kanye's world is like the front porch, Star Wars toys, a nice bowl of soup, a nice bracelet and a watch.

West: And some strippers!

Mayer: And some strippers ... I wrote this thing about Kanye for Teen People and they didn't use this line: "Some rappers come from the wrong side of the tracks, but Kanye comes from the wrong side of the mall." Which I think kind of sums it up: Kanye is from the Food Court, in front of the Orange Julius, right there, on that bench, where you kind of feel uncomfortable eating when there's no other tables available.

West: You really described my life, like, I really used to be in the mall when other rappers were in the streets: trying on stuff, putting stuff on layaway, looking for girls.
Yeah I refer to some weird stuff.
On still another topic-- go out and buy the September edition of Shop Etc. It's a great great great issue with dead-on fall trends that look so brilliant and amazing articles including ones with creating rooms revolving around runway shows. (and I say that about very few mags-- even the Teen Vogue issue I pulled out a bunch of ads from. Though the College Admission on Gender was a good article and the issue about Designers and their Musical Influences). Plus, it has an Urban Outfitters home goods 20% off coupon [sucks it can't be used for sale items though] and free underwear at Victoria's Secret. So it's worth it and definitely pays for itself.
Also, something that doesn't deal with fashion at all-- I watched Crash again yesterday. And I have to say if you've never watched it- you should. That's all. It's very poignant, strong, intense, and
Real.
Also, if you haven't yet signed the One.Org petition asking America's leaders to keep the G8 commitments on more and better international assistance, debt cancellation, and making trade fair for poor countries around the globe including Africa- do check out this site and sign it:
Take Action- One.org
And forward it to your friends and family.
And as always, don't hesitate to share your thoughts with me!
Peace and Love.